The idea of establishing a professional body of Science Technologists to manage and maintain institutional and industrial laboratories in Nigeria was proposed in July 1971 by the then Federal Commissioner of Education, Late Mr. A. Y. Eke. This proposal materialized when on 25th of March, 1972, the Nigerian Institute of Science Technology (NIST) was inaugurated in Ibadan.
In 1984, when the City and Guilds Institute of London withdrew from conducting examinations for oversea candidates, the Nigerian Institute of Science Technology (NIST) took up the responsibility of conducting the examination in Science Laboratory Technology in Nigeria Universities leading to the award of intermediate and final diploma of three (3) year and two (2) year duration respectively.
The initial concept of the programme was an in-service Science Laboratory Training Programme (SLTP) producing in-house science laboratory technologists for the science-based laboratories in the University. The success of the programme led to its rapid expansion in the late 1980s with almost all Federal Universities adopting it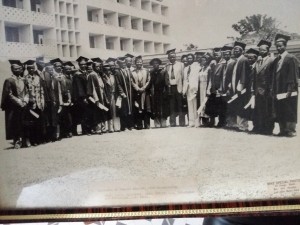 In 2004, the University of Nigeria Senate ratified the restructuring of the SLT programme for the purpose of awarding University of Nigeria Basic Technology Certificate (BTC), National Diploma (ND) and Higher National Diploma (HND) in Science Laboratory Technology.
In 2005, the University Senate decided to stop all diploma programmes run by the University and this affected the SLT programme. The need for a new direction in the training programme therefore became more imperative.
In 2007, the University Senate approved in principle the replacement of the SLT with a degree programme in the University, hence the B.Sc. (Tech.) Degree Programme of the University began in 2016.
In 2018, the Vice Chancellor of the University of Nigeria, Professor Benjamin Ozumba, in collaboration with the Committee of National University Commission (NUC) during its meeting of Friday 31st August, 2018, considered and approved the establishment of the full-time mode of Science Laboratory Technology, B.Sc. programme to be run in University of Nigeria, Nsukka effective from the 2018/2019 academic session.
SLT, UNN, successfully passed their National University Commission (NUC), and Nigeria Institute of Science Laboratory Technology (NISLT) resource verifications following visits by NUC delegates and NISLT officials on the 31st August and 17thOctober, 2018 respectively.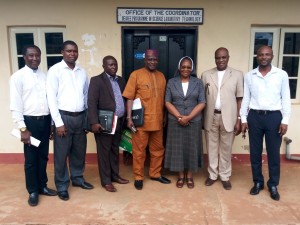 GENERAL INFORMATION
The Degree Programme in Science Laboratory Technology intends to offer a five/and or four-year standard degree programme leading to the award of a Bachelor of Science (B.Sc.) Honours Degree in Science Laboratory Technology.